Jefferson Innovator Magazine
The pandemic has made time into a flat circle. Everything seems like it's connected, and usually it is.
In this issue of Jefferson Innovator, we go back almost 70 years to an iconic tale of the old Jefferson Medical College (now Sidney Kimmel Medical College): the invention of the heart/lung machine. That innovation would become the Extracorporeal Membrane Oxygenation (ECMO) machine, currently maintaining life for many COVID-19 victims. Among the "magicians of the heart" who developed the machine was Dr. Michael DeBakey, who also would go on to devise a vascular graft for replacing veins and arteries using polyethylene terephthalate—better known as Dacron fabric. He didn't do that alone—he tapped Thomas Edman at the old Philadelphia Textile Institute (later Philadelphia University and now Jefferson) to design a special knitting machine to make seamless, flexible Dacron tubes in various shapes and sizes.
Turns out, as Jeff Bruner '73 observed, fabric has endless potential. These days, even NASA looks to Jefferson when it has a problem, because we find a solution.
Your story is our story. Let us know what you want to hear about and what you're up to at editor@jefferson.edu.
Houston, We Have a Solution
How two Jefferson professors shared their textile expertise with NASA's Langley Research Center...
The Weave of Possibility
Fabric has endless potential—and the secret to discovering its possibilities is in the science...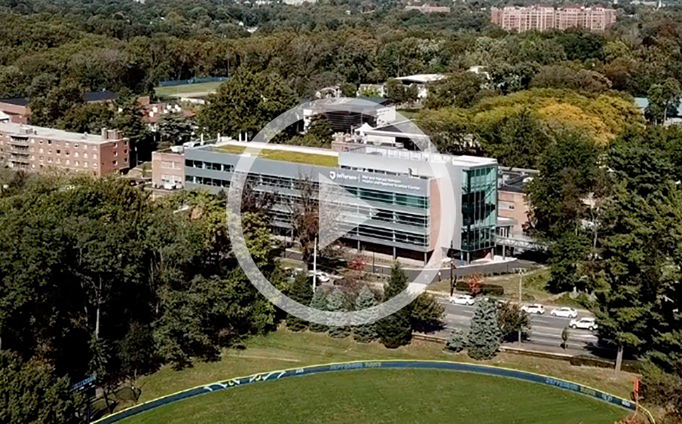 The Kay and Harold Ronson Health and Applied Science Center
The new center is a bold step into the future of higher education...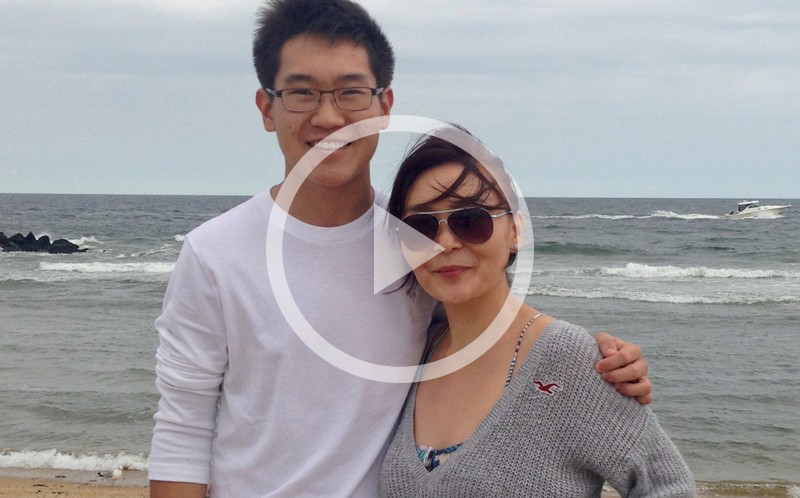 Florence Stewart Scholarship Helps Recipient Toward His Dream
The $10,000 scholarship is helping to support Bulgantamir Jargalmaar's dream of becoming a physical therapist...

---
---
Fashion Alumna Helps Create Newest American Girl Doll
Courtney Moore rocks "totally rad" '80s gear and loves heading to the arcade to play games like Pac-Man...
Ram Roundup
Recognizing three Jefferson Athletics alumni who served as "essential personnel" during the COVID-19 pandemic.
Share your story!
Where have you been? What have you been up to? Tell us what's new—jobs, weddings, moves across the country. Share your story with fellow alumni by submitting a Class Note for an upcoming issue of Jefferson Innovator.

Katherine Wagner-Reiss, MD, Medicine '79
Dr. Wagner-Reiss retired to Florida with her husband after practicing pathology for over 30 years. Professor Gonzalo Aponte, "The Gonz," had told her that pathology would be good to her, and it was! Her daughter practices orthodontics, and her son, Jacob Reiss, MD '18, followed in her footsteps by completing Jefferson's Penn State Accelerated Program; he is currently an Internal Medicine resident at Lankenau Hospital, where he was chosen to be a chief resident.
Alexa and Ryan Hayes, Graphic Design '07
Alexa Couphos Hayes '07, M'12, and Ryan Hayes '07, welcomed Avery Dean to the family this summer. Avery joins his big brother Grayson, who turns three this fall.
Sean P. Killion, EdD, MBA, Business Administration '98
In March 2020, Dr. Killion was invited to join the board of directors for Archbishop Ryan High School in Northeast Philadelphia. In May 2020, he was also elected to serve on Jefferson's Faculty Advisory Committee. Since 2007, Dr. Killion has been an adjunct faculty member in the Kanbar College School of Business. Also, for the past 13 years, he has been working in Housing and Residential Life at Temple University. Dr. Killion continues to serve as an adviser to the local Sigma Nu chapter at Jefferson (Mu Pi); the group is celebrating its 25th anniversary on campus. The chapter plans to celebrate its official chartering anniversary on December 4, 2021.