A Message from the President
2030 Pandemic
Healthcare AND Education: All the tools already exist!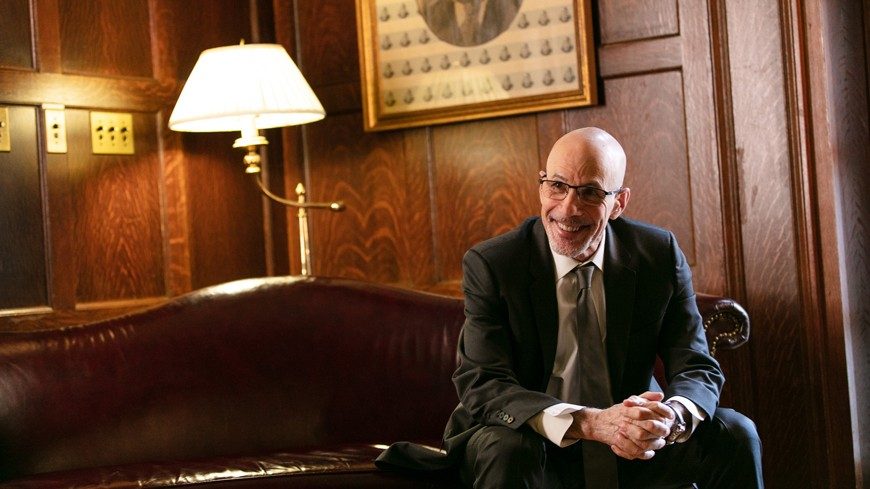 Imagine it is January 2, 2030, and a mutant strain of an RNA-encapsulated virus has been afflicting people around the globe. Of course, people old enough to remember the dark days of early 2020 and the COVID-19 crisis immediately panicked … for a second … and then they smiled. Because they knew we had evolved. They knew our economy, based on equity, would preserve small businesses even in a lockdown. They knew our healthcare system was no longer fragmented and inaccessible. They knew our schools and universities would continue to challenge students to grow and provide mentorship independent of school walls and regardless of income.
In 2030, anyone panicking at the memory of 2020 could trigger an immediate connection with their robot psychiatrist to start monitoring depression. Medications were delivered by drone. With 10G broadband connectivity a given, schools and workplaces were now gathering spaces, not human warehouses, and easily converted to all-virtual activity.
It's a far cry from what we witnessed in Philadelphia and throughout the country during the pandemic and economic lockdown of 2020.
This ride into 2030 is what we call a "history of the future." I use this thought experiment often to provoke the question: What do we want to see in 2030? How should Jefferson reimagine healthcare and higher education?
I firmly believe that the tools to achieve those ideals exist right now; we're not waiting for technology. The key to our future is the relationships we forge, and I know that everyone who is committed to the Jefferson principles is forming those relationships. They are teachers mentoring students to solve complex problems; scientists seeking to cure or ameliorate an illness; staff ensuring smooth operations; and clinicians improving the lives of patients. These are the people who are the epitome of Jeffersonians, and every day they live up to our values.
It's why we developed our nationally unique creativity core curriculum. It's why we're pushing for hospital care and caring independent of any four walls. And it's why we relentlessly ask what our students need.
The biggest risk you can take after this pandemic is to not try anything new. 
Enjoy this issue of the Jefferson Innovator. And join us as we imagine an ideal scenario for our society and economy by 2030. Jefferson was central to our region's response in 2020. I believe we will be leaders if it happens again. Meanwhile, let's take our lessons learned and work toward a far more nimble, equitable society in the future. Let's reimagine the future together!
Stephen K. Klasko, MD, MBA
President, Thomas Jefferson University
CEO, Jefferson Health