Jefferson Innovator Magazine
George J. Willauer, MD 1923 and the White Throated Song Sparrow
A slice-of-life portrait written by an alumnus about fellow alum and beloved Jefferson professor Dr. George Willauer.
Climate Change on Your Block
In Philadelphia, summer is nearly 22 degrees warmer in some neighborhoods than others—researchers and city agencies are teaming up to address this environmental disparity.
Caffeinated Creativity
From a dorm room experiment to a $400 million coffee empire, Super Coffee's journey embodies entrepreneurship, resilience, and brotherly camaraderie, brewing a success story that inspires and caffeinates the world.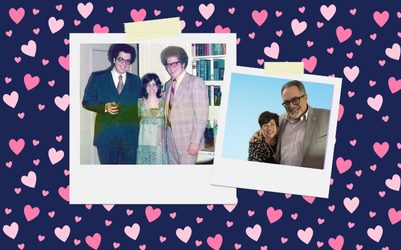 A Collaboration to Advance Health Equity
Humana's $15 million gift to Jefferson accelerates health equity efforts, fostering impactful community interventions and bolstering data-driven research initiatives.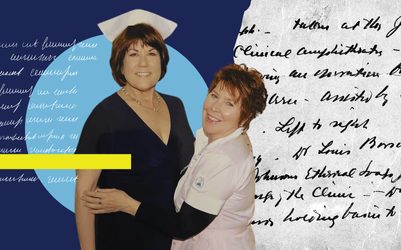 Question & Innovate
Kimberlee Douglas, Professor and Director of Landscape Architecture in the College of Architecture and the Built Environment, champions inclusive green spaces, fostering equitable access to nature through innovative community-driven initiatives in Philadelphia.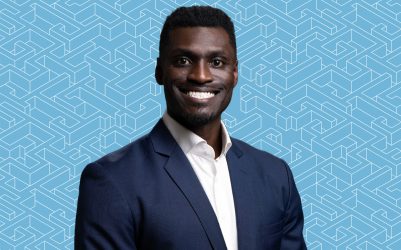 An Historic Precedent
Alumnus William A. Finn '67, a visionary leader, fuels Jefferson's transformative growth with historic endowments, pioneering a paradigm of philanthropy and limitless educational possibility.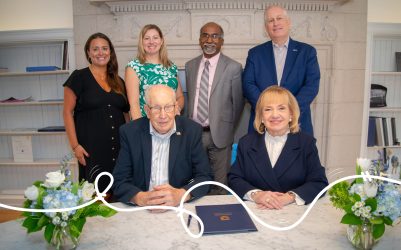 Brotherhood's Enduring Legacy
Although no longer active on campus, Jefferson's chapter of Sigma Phi Epsilon fraternity maintains its legacy through passionate alumni engagement and a commitment to giving back.
---
Fashion Alumna Creates the Looks for Hollywood Stars
Costume designer Charlese Antoinette's credits include 'Judas and the Black Messiah,' 'Whitney Houston: I Wanna Dance With Somebody,' and the upcoming 'Air.'
Q&A With Sarah Doelp '19
The women's rowing alumna recently started her first year of medical school at Philadelphia College of Osteopathic Medicine. She accepted a scholarship from the U.S. Navy and will work as a naval physician after graduation.
---
Michael MacKinnon, Nursing '09
The American Association of Nurse Anesthesiology (AANA) presented Certified Registered Nurse Anesthetist (CRNA) Michael MacKinnon, DNP, FNP-C, CRNA, FAANA with the 23rd Ira P. Gunn Award for Outstanding Professional Advocacy during its 2023 Annual Congress, August 18-22, in Seattle, Washington.
Carole D. Levy, MD, Medicine '94
After finishing residency in emergency medicine at Christiana in Delaware, I worked at Presbyterian Medical Center in Philadelphia. My husband and I then moved back home to Maryland, and I worked in community emergency departments while raising my two children. I became a shareholder with the MidAtlantic Permanente Medical Group, and most recently have become a medical director with Humana and am enjoying working from home!
Keila Lopez, Marriage and Family Therapy '23
I am now the Mental Health Outpatient (MHOP) Therapist at Northeast Treatment (NET) Centers. It's been challenging and rewarding work, but I am so happy to work toward licensure in such a diversity of modalities and life experiences.
Share your story!
Where have you been? What have you been up to? Tell us what's new—jobs, weddings, moves across the country. Share your story with fellow alumni by submitting a Class Note for an upcoming issue of Jefferson Innovator.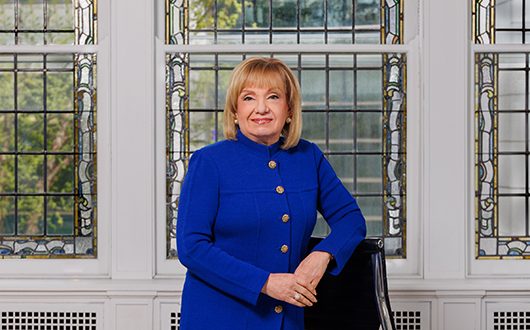 200 Years Look Good on Us!
A letter to alumni from Joseph G. Cacchione, MD, and Susan Aldridge, PhD.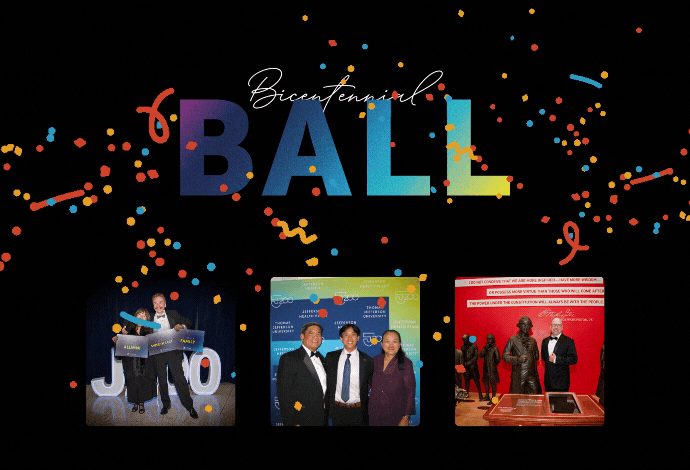 Get to Know Interim President Dr. Susan Aldridge

Dr. Susan Aldridge's leadership emphasizes student engagement, industry relevance, and global perspectives, underscoring Jefferson's commitment to educational excellence.