Jefferson Innovator Magazine
"Change is good," observes Allen Sirkin '64, H'10.
This issue of Jefferson Innovator finds hope and even fun in all kinds of change. For Aaron Ulland, change means conquering "the beast." His life was turned upside down by a stroke that paralyzed the left side of his body. But in a study seemingly out of a sci-fi story, Jefferson researchers are changing his odds by implanting an electrode in his brain that's returned movement to his arm.
For the students at this year's Celebration of Innovation, change is about new solutions, putting novel ideas into practice to make the world a better place.
For higher ed, COVID-19 disrupted—or maybe accelerated—thinking about the future of work, revealing the primacy of skills like creativity and adaptability and constant learning. Jefferson saw this trend before the pandemic, so naturally changed the curriculum to weave creativity throughout all courses.
For the inimitable Farai Simoyi, director of Fashion Design, change is something to embrace. "I think sometimes people want to make a switch, start a new project, or go into a new career," she says. "Why wait? Life is too short—the time is now!"
A Designing Woman
Farai Simoyi has been a stylist to stars like Beyoncé and Justin Timberlake, and now she brings her innovative approach to Jefferson's fashion program...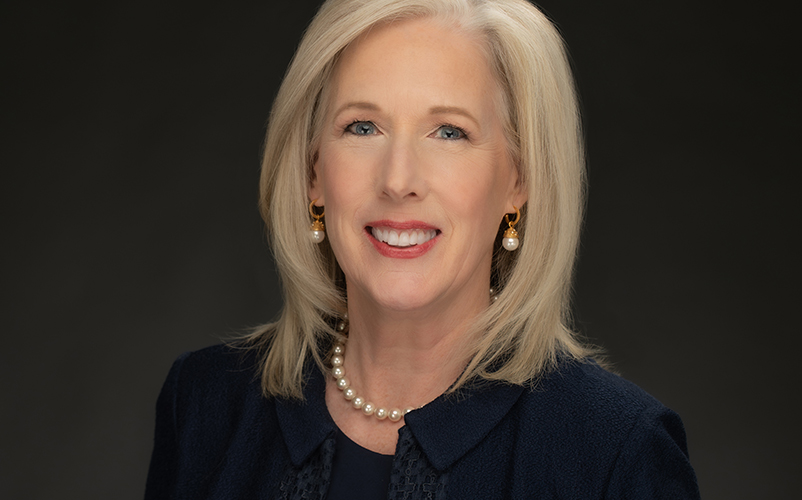 An Extraordinary Everywoman
Elizabeth A. Dale, EdD, MPA, Executive Vice President and Chief Advancement Officer, interviews new board chair Patricia D. Wellenbach...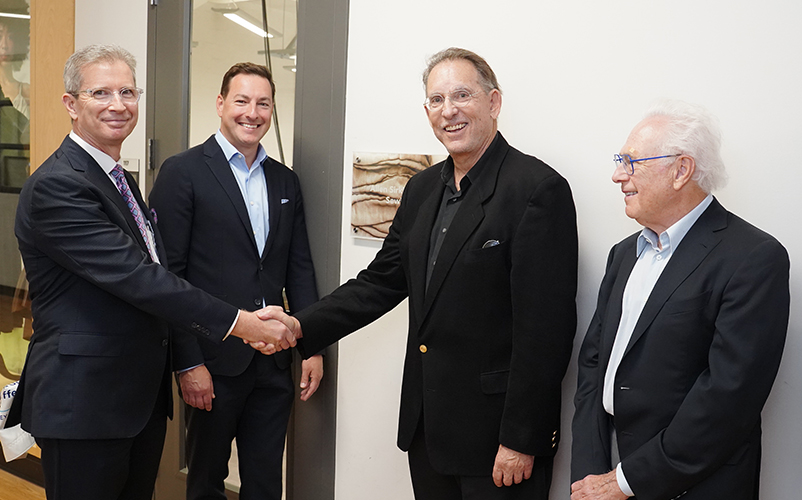 The Spirit of Friendship
Longtime friends pair up to create the Sirkin/Magid Spirit of Friendship Scholarship to support students pursuing careers in medicine...
---
---
Celebrating the Class of 2020
Graduating students reflect on their time at Jefferson as they look ahead to bright futures...
A Glorious Stride
If you want the drama—the one shining moment, the last-second jumper, the full-court chase-then-block to swing the game—the champion 1970 men's Rams aren't the team for you...
From Jefferson to the White House
Visual communication design alumna Abbey Pitzer joins Biden's Office of Digital Strategy team...

Share your story!
Where have you been? What have you been up to? Tell us what's new—jobs, weddings, moves across the country. Share your story with fellow alumni by submitting a Class Note for an upcoming issue of Jefferson Innovator.

John Thakrah, Chemistry and Dyeing '53
John graduated from Philadelphia Textiles Institute in 1953 with a degree in Chemistry and Dyeing. Alongside 19 classmates, John was among the first class to have the honor of completing four years at the new site after moving from Broad and Pine Streets after nearly 70 years. His PTI education provided the tools he needed for a variety of successful textile careers, and some members of the original class remain in contact with each other. John's PTI coffee mug, Phi Psi paddle, and 50th anniversary medal bring him many fond memories. He wishes all students to succeed in their careers. 
Christen Capron Walsh, Fashion Design '07
In October 2020, Christen Capron and Andrew Walsh married at St. Aloysius Catholic Church in Washington, D.C. They currently reside in San Diego, California. 
Sean P. Killion, EdD, MBA, Business Administration '98
In March 2020, Dr. Killion was invited to join the board of directors for Archbishop Ryan High School in Northeast Philadelphia. In May 2020, he was also elected to serve on Jefferson's Faculty Advisory Committee. Since 2007, Dr. Killion has been an adjunct faculty member in the Kanbar College School of Business. Also, for the past 13 years, he has been working in Housing and Residential Life at Temple University. Dr. Killion continues to serve as an adviser to the local Sigma Nu chapter at Jefferson (Mu Pi); the group is celebrating its 25th anniversary on campus. The chapter plans to celebrate its official chartering anniversary on December 4, 2021.