Celebration of Innovation
Jefferson As the Makerspace of the Future
By Mike Bederka and Peter Nichols
09.17.21
The full breadth of students' talents and ingenuity took center stage at this year's Celebration of Innovation. The May 5-6 virtual event highlighted seven diverse projects that featured interdisciplinary collaborations from across the University. 
"I am absolutely blown away by our students and their innovation projects," said Provost Mark Tykocinski, MD. "Jefferson is the makerspace for the future for higher education. We're preparing students for tomorrow with the deep grounding in knowledge and skill, and the nimble-footed creativity they need to go out into a very different world—fully prepared for what will come next."
"What I've learned through this process," said architecture student Olivia Birritteri of her collaboration on the Solar Decathlon Design Challenge, "is this is what I'm meant to do. I'm on the right path."
Student innovator Madalynne Aubry put it like this: "Jefferson changed my perception of life. It changed a lot of things. It taught me to speak up when things need to be changed. And if I need to ask questions, to ask questions." 
From creating a cookbook system that teaches people with intellectual disabilities to cook, to COVID-19 volunteering and training initiatives, students transformed their ideas into practice to make the world a better place.
Student Innovator Projects
We are that next generation of creativity. We are creating the future.
Leader of Innovation Medal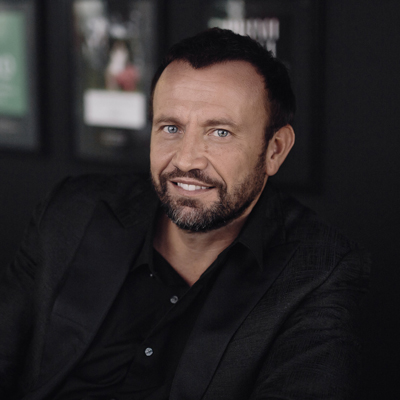 Mauro Porcini
Senior Vice President and Chief Design Officer
PepsiCo
Porcini is infusing design thinking into PepsiCo's culture and leading a new approach to innovation by design. He is host of the video podcast "In Your Shoes with Mauro Porcini" and a presenter and judge on "New York by Design" and "America by Design," which air on CBS and Amazon Prime Video. Porcini has been singled out with numerous honors, which include top spots on lists of the world's most-influential, most influential, most creative, best dressed, and hottest rising stars.