The Light Fantastic
Physicists describe the wave-particle duality of light. At Jefferson, faculty explore another duality in light—between health and art.
We Are One Jefferson
Jefferson University's 2017 merger with Philadelphia University has created an innovative institution, blazing new trails in education.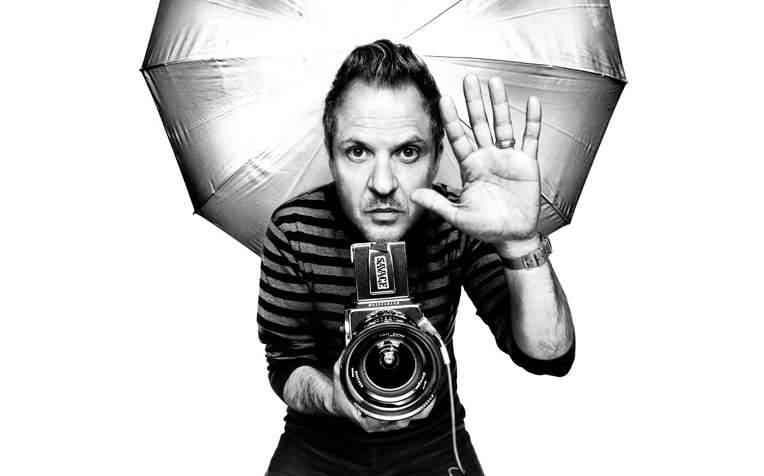 Question & Innovate
Renowned portrait photographer Platon discusses his shift from photographing world leaders to everyday people, his mission to cure society's amnesia, and the importance of creativity with guest interviewer Bon Ku, MD.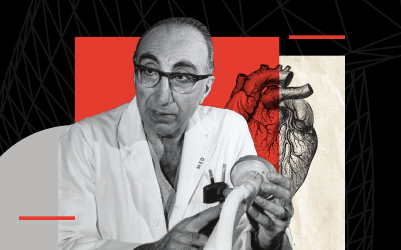 Time Machine
In the 1950s, Thomas Edman '48, alumnus and then-chair of Textile's knitting department, worked with Dr. Michael DeBakey, a pioneer cardiologist at Baylor University, to develop novel arterial replacements for heart surgery.
---
Bohemian Soul, Rock N' Roll
When local recording artist Gina Zo landed an invite to music's grand event, the Grammys, she turned to a Jefferson fashion design student and a recent alumna to create a 'coming-of-age' look.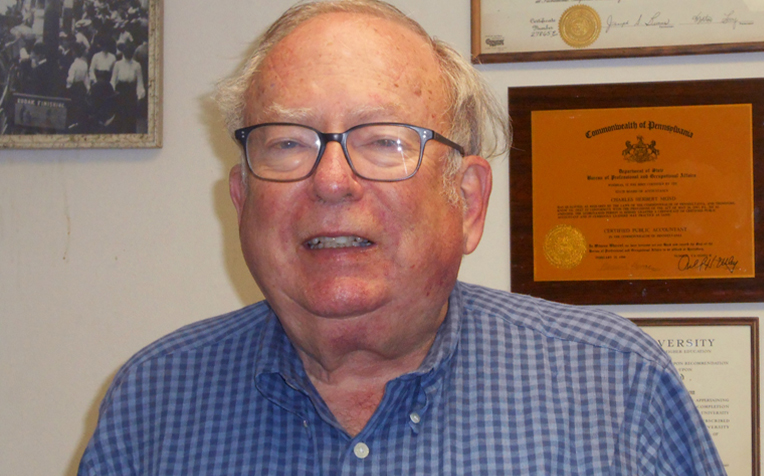 Paying It Forward
Charles Mond '69, a successful businessman and graduate of Jefferson's School of Business, has generously endowed a scholarship to support students in the School of Business, helping to advance the University's goal of equity in education.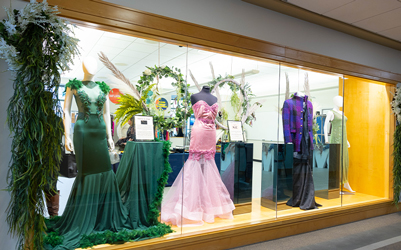 Introducing the Philip J. Kodroff '82 Fashion Merchandising & Management Studio
Named in honor of a late alumnus, this new studio will complement students' hands-on, project-oriented work and action research with industry connections.

Robin Shaner, Fashion Design '97
Shaner had her costumes and photographs on exhibit at the Washington County Arts Council (Hagerstown, Maryland) in October 2022. Shaner has been the costume designer at Hagerstown Community College for nearly 30 years.

Jesse Balcer, Psychology '98
After coaching the men's basketball program from 2003-2019, Balcer is currently the director of athletics at Chestnut Hill College, a Division II College in the Central Atlantic Collegiate Conference. Balcer has three kids, Isabella, 25, Jesse Jr., 21, and Angelina, 17, and is married to Natalie Martinez-Balcer. They reside in Andorra, Pennsylvania.

Giavonna Pittman, Web Design & Development '21
Pittman recently completed a 10-month internship with the Philadelphia Eagles as a web developer for the 2021-2022 Season, from Training Camp to this past year's draft. She is currently working as a user interface designer with a Canadian startup with clients in professional sports from the NFL to the Premier League.

Share your story!
Where have you been? What have you been up to? Tell us what's new—jobs, weddings, moves across the country. Share your story with fellow alumni by submitting a Class Note for an upcoming issue of Jefferson Innovator.